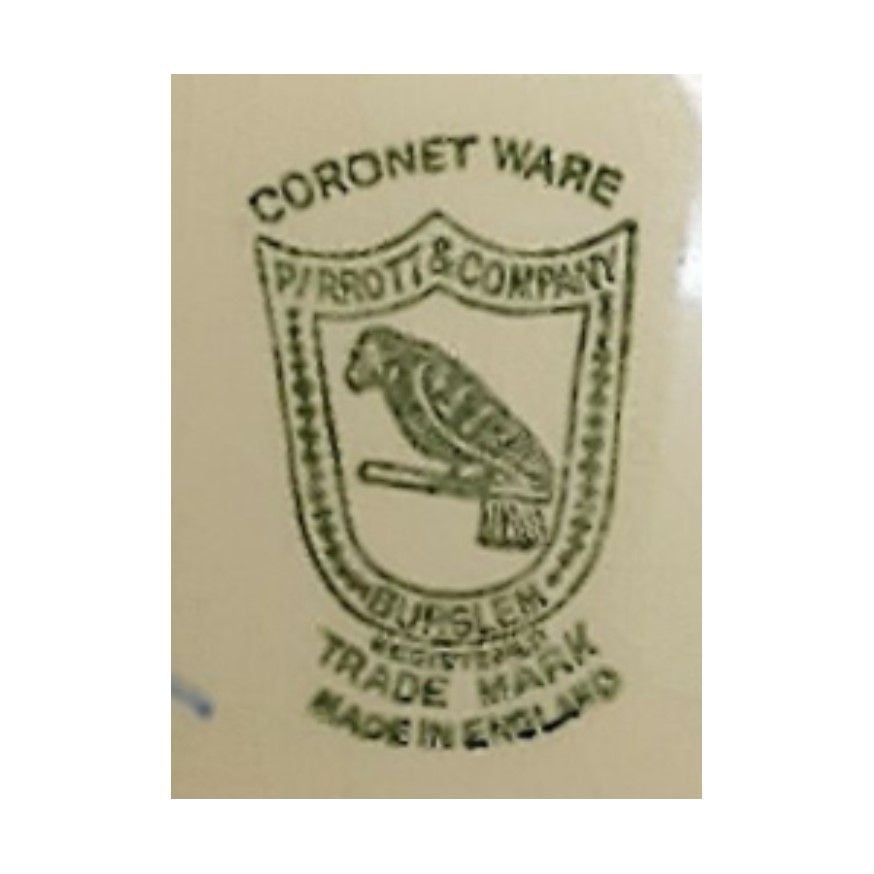 Because records have not been found to date to provide definitive information, there are a few things which can be observed and commented upon but can only be supposition at this stage.
Often pieces are found with a slight modification in pattern otherwise almost identical. It is not clear if this was a choice a painter made or if dual ranges existed. Notably cake plates and their tiered versions had different handles. Again it is not clear if a mixture of handles was intended as different ranges.
The miscellaneous items found under Coronet Ware are so varied it is not known if they were small "specialist" production runs for a particular market or "routine" production..
Coronet Ware was by far the greatest output of the factory.marked with the distinctive Coronet Ware trademark.Other trademarks were used for what appears to be "specialist" output such as: